SSC:- 07135D
Indira Gandhi National Open University
Center University, New Delhi.
Sam Higginbottom Institute of Agriculture, Technology & Sciences (SHIATS)
MHRD, Govt. of India, New Delhi vide communication bearing reference No. F.13-7/2008-U.3.A, dated September 22, 2009 has permitted Re-Christening of the Allahabad Agricultural Institute-Deemed University as: "SAM HIGGINBOTTOM INSTITUTE OF AGRICULTURE, TECHNOLOGY & SCIENCES"
(Formerly Allahabad Agricultural Institute)
Center : NOIDA UP
National Institute of Open Schooling
(Under Ministry of Human Resource Development)
(MHRD. Govt. of India)

NIC COACHING INSTITUTE
(ALL COMPETITIVE EXAM PREPARATION by EXPERT FACULTY TEAM)
CITS NGO is providing Coaching classes for all Competitive Exam Preparation of Govt. Jobs by the tope class trainers' and faculties. Moto of the Society to make society more capable to serve the society.
SSC, IBPS, BANKING, PO, CLERK, CTET, DSSSB, KVS, RLWY, POLICE, ETC.

Contact : 09212232030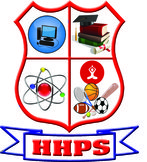 HAPPY HOLY PUBLIC SCHOOL
(Government Recognised )
Managed by Cyber Information Technology Society
Add: 123, F- Block, Harsh Vihar, Hari Nagar, Nala Road, Jait Pur, Badar Pur New Delhi -110044.
Ph: 26660956
Manager : Mr. Dinesh Kumar Sharma : Mob: 09868847684
" L.U.C.K. " Labour Under Correct Knowledge, Buildup "LUCK" "
Office Address
Naresh Bhardwaj
(Advocate
(Supreme & High Court )
(Executive Member-CTIS )
Coordinater (IGNOU)
(B.Com., L.LB., LLM, MBA)
NIC Institute, Laxmi Tower, Plot No-4, 81/1, Service Road, Opp. Badarpur Bus Terminal, near Old Prakesh Petrol Pump, Badarpur, New Delhi- 110044
Call: 9582752030
=> 85, NIC Computer, NIC Building, Gali No-14, Main Market, Molar Band, on Jait Pur Road, Badar Pur, New Delhi 110044, India.
Ph.91-11- 29892649.
Our Success Stories......
E-mail:
ignou07135d@gmail.com
info@niccomputer.com
FAQ / Inquiry /SMS Updates